June 2020
Awarded 2020 Tyrone Guthrie Bursary from Clare Arts Office/Clare County Council.                     I will be using my time in Annaghmakerrig to work on my second collection of poetry.
May 2018
Awarded a Creative Ireland community grant from to work with the children in Ballyvaughan National School on ' A Poem for Ballyvaughan'
April 2018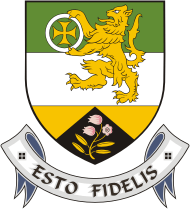 Awarded a 2018 Birr Writer's Residency by Offaly Co. Council Arts Office
September 2017
https://www.irishtimes.com/culture/books/hennessy-new-irish-writing-september-2017-winning-poems-1.3234653
September 2017  Monthly winner, Poetry – Hennessy New Irish Writing
July 2016
Awarded a Department of Foreign Affairs bursary to attend the 2016 John Hewitt Summer School in Armagh, Northern Ireland.
May 2016
Awarded a special Commerative 1916 Tyrone Guthrie Bursary by Clare Co. Council – residency will be used to work on my first poetry collection.
October 2015
Third Prize – Baffle Poetry Competition, Baffle Festival
September 2015
Second Prize – Wild Atlantic Words Poetry Competition, Hungry Hill Festival
August 2014
Full Scholarship from the Yeats International Summer School, Sligo
February 2014 
Winner, Words on the Waves Poetry Award